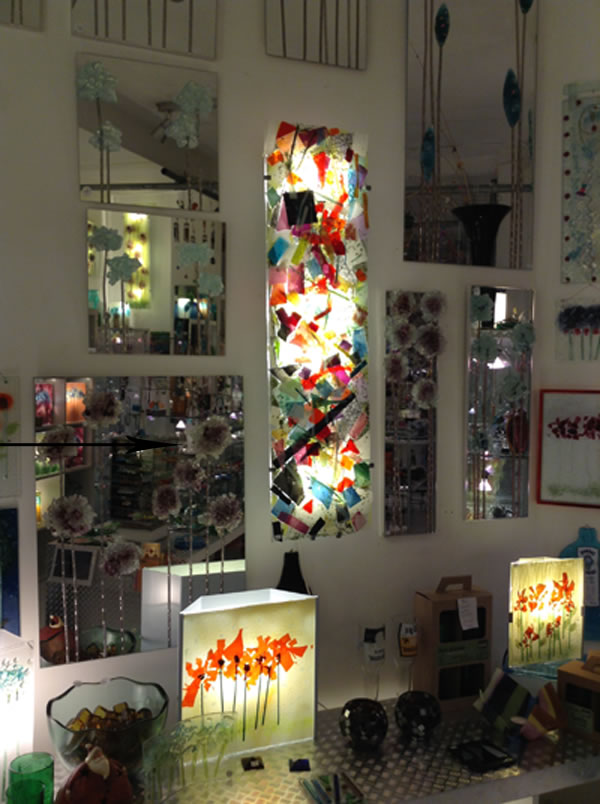 I sell most of my work through my shop, Ginabglas.
13 New Road, Hebden Bridge.
HX7 8AD
Ginabglas is also my main workshop, so I'll probably be working on something when you visit.
I also exhibit and sell work by other selected designers. If you are a designer looking for somewhere to show your work, please ring to discuss it.
The shop is open:
Weds/Thurs/Fri 12-4
Sat 11-5
Sun 12-4
Bank Holiday Mon 12-4
Opening Hours For September:
Mon 4th to Frday 8th Closed
Open Sat 9th 11- 5
Open Sun 10th 12-4
Mon 11th to Fri 15th Closed
Open Sat 16th 11-5
Open Sun 12-4
Remainder of Sept: Weds/Thurs/Fri 12-4
Sat 11-5
Sun 12-4
If you're travelling a long way, give me a call on (01422) 647581 to confirm opening times.
If you just can't get to Halifax, you could try one of the many galleries around the country that stock my work.